February 18, 2014
Olympics – participants per medal per country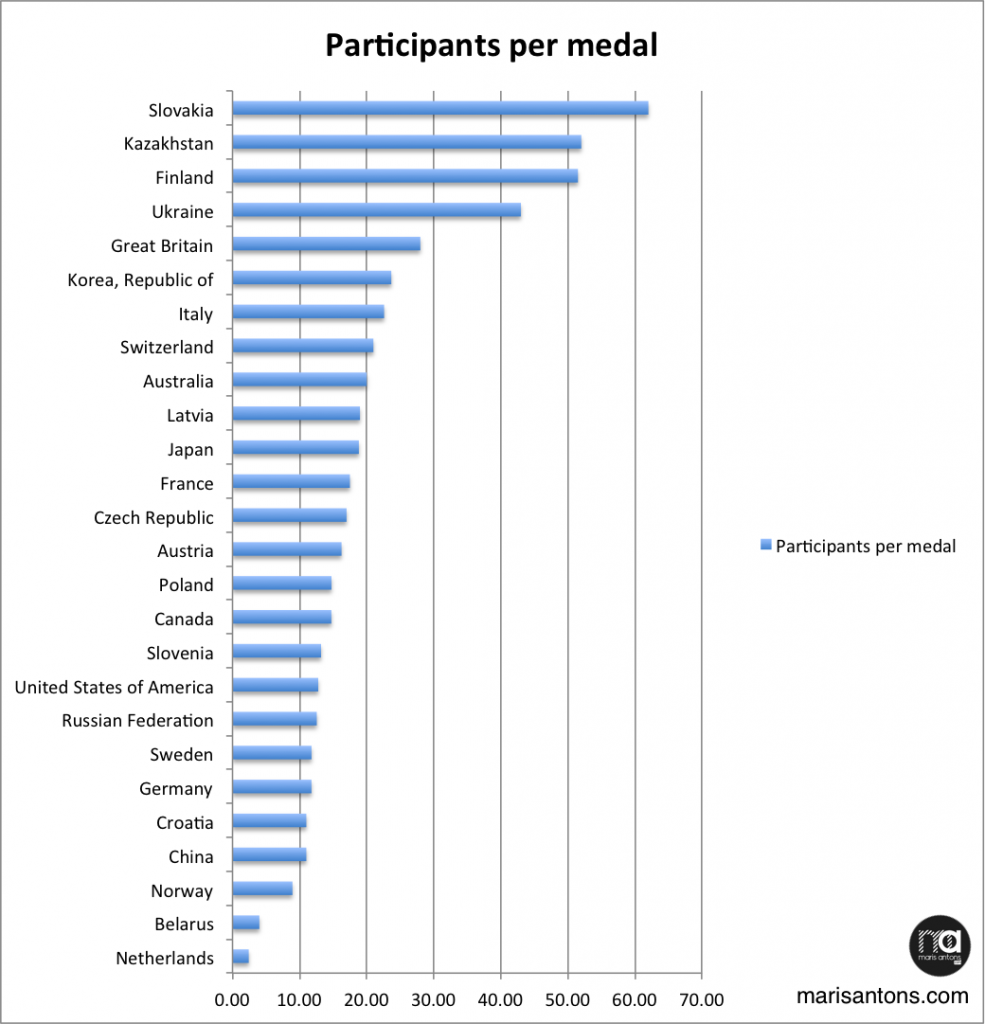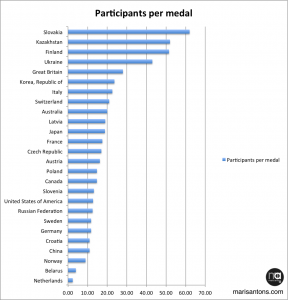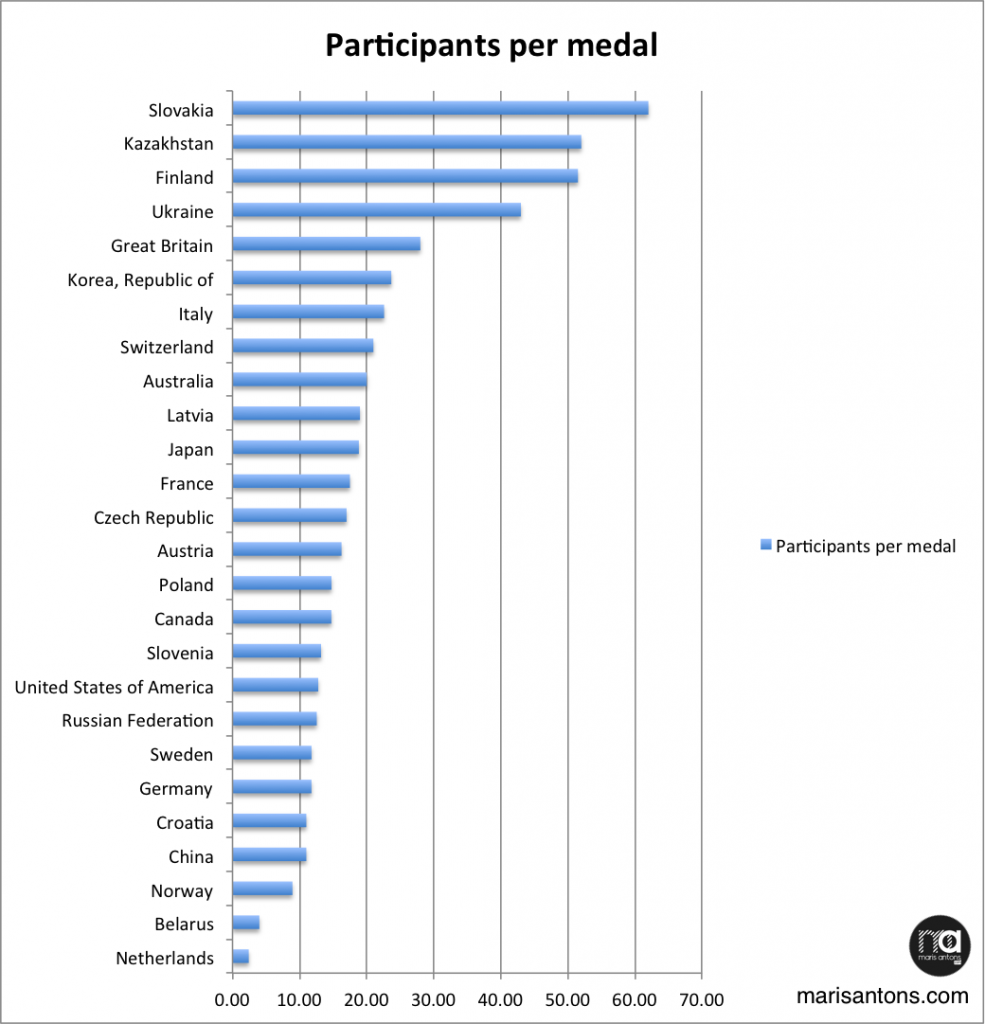 Since I don't agree that comparing country results in Sochi 2014 by their population is fair, it was interesting for me to compile a table that represents the number of participants by country needed for one medal. Enjoy!
These are the results after day 10
Data:
http://en.wikipedia.org/wiki/2014_Winter_Olympics
http://www.sochi2014.com/en
The following two tabs change content below.
Digitālās komunikācijas speciālists, ikdienā konsultē uzņēmumus. Pārzina mājaslapu, aplikāciju un programmatūras izstrādi, digitālo reklāmas kampaņu stratēģijas, veidošanu un vadību. Pateicoties plašajai pieredzei palīdz kā ārējais digitālais konsultants vispusīgā uzņēmumu digitālajā attīstībā, kas orientēta uz racionālu un efektīvu izaugsmi.
Latest posts by Māris Antons (see all)